750 pictures for Sindelfingen
An art and participation project by the Citizens for Sindelfingen.
Idee und Betreuung: Veranstalter des SINDELFINGER – HANDWERKERMARKTS – Familie Hein und Przemek Zajfert.
For the city's anniversary – 750 years of Sindelfingen – in 2013, the citizens are giving their city an extraordinary gift: a photographic portrait of the city in 750 pictures.
Albertus Magnus was already aware of the oxidation and blackening of silver nitrate around 1200. The project uses observation, as old as the city of Sindelfingen, a camera obscura, modern digital and printing technology and the internet to realise the portrait and preserve it for the future. The result is an image gallery on the internet and high-quality prints that are presented in the gallery of the city of Sindelfingen.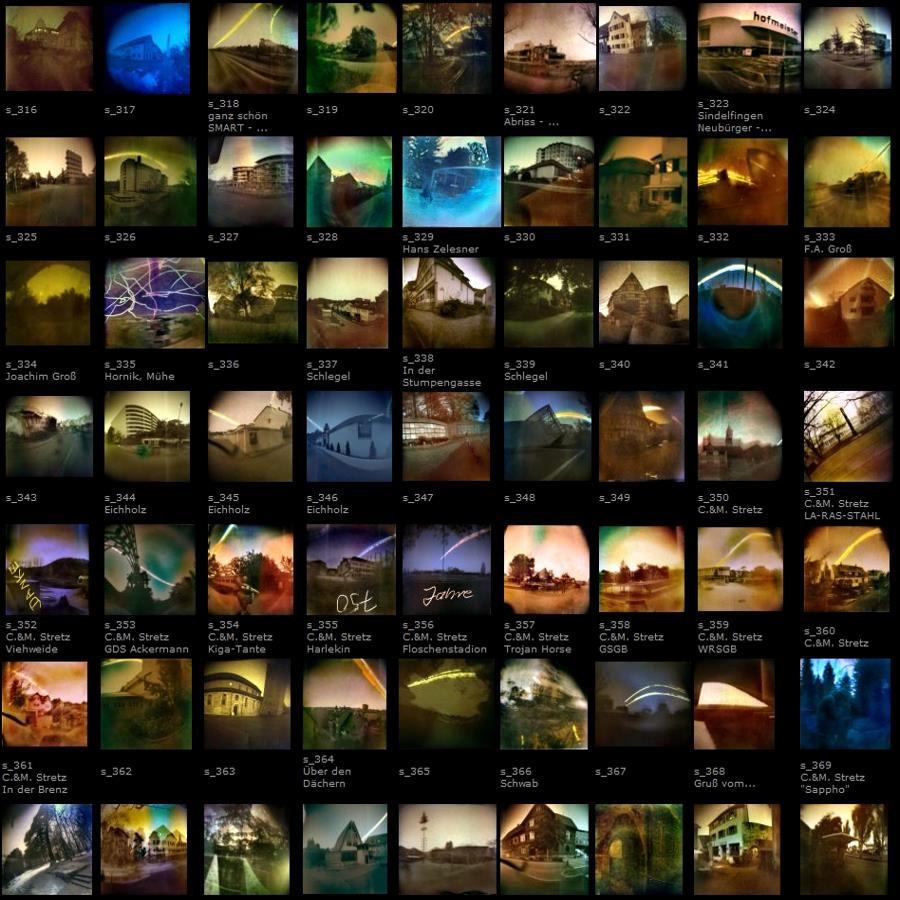 At the opening of the exhibition "The Jubilee Year in Pictures – A Look Back" in Sindelfingen's town hall, the city received a special gift: Dr Martin Hein and Przemek Zajfert presented Lord Mayor Dr Bernd Vöhringer and Head of the Cultural Office Horst Zecha with a mosaic of 750 pictures portraying Sindelfingen from unusual perspectives (Photo: Staber).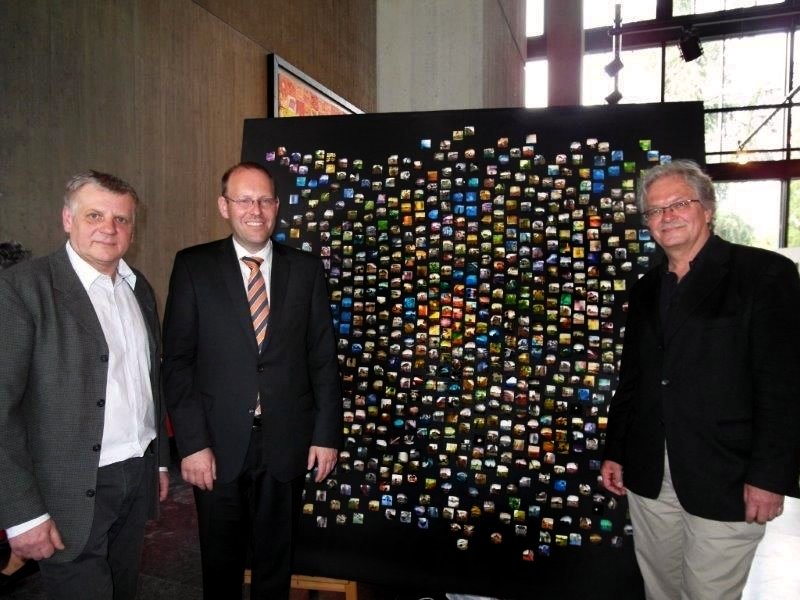 You can view the whole project here: